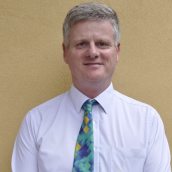 Dear Parents, 
Welcome to the 2017-18 school year!  All of us at the Aga Khan Academy Maputo send a very warm welcome back to our returning students and families, and we are looking forward to supporting our new students and families as they join us for an exciting year of learning. We are delighted to begin the IB Middle Years Programme this year.  
This is a particularly auspicious year to be part of the Aga Khan Network as His Highness the Aga Khan celebrates his Diamond Jubilee, and on behalf of all the Academy community, we send our heartfelt congratulations on this important milestone.  
We are delighted to be starting 2018 with the opening of our newly completed Junior School building. This long awaited facility includes an airy and spacious library, classrooms and specialist art and science rooms. At the heart of the building is a paved open courtyard, and the site is surrounded by play areas which include a multi-purpose basketball/football area and a jungle gym surrounded by landscaped greenery. We have also been able to relocate our Finance and Human Resources team on campus which will make our administrative functions more efficient and accessible. 
We are excited by the opportunities that our new campus facilities will provide for the students and we look forward to engaging you in the exciting work of the Academy. We understand the importance of the home-school partnership and will be providing opportunities for us to work closely with you in the best interests of student learning. 
Kind regards, 
Michael Spencer
Head of Academy