William Khamisi Chengo: From Personal Development to Global Development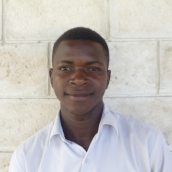 William Chengo, a grade 12 student at the Aga Khan Academy, Mombasa, has developed both as a student and as a person during his studies.
Born in the village of Bamba, Kilifi County, Kenya, William lived with his father, mother and seven siblings, who together managed on an income of less than $10 per month. When William was about to enter Year 7 at his former primary school, Mnagowadola, he was selected to attend the Aga Khan Academy, Mombasa on a scholarship through the talent identification programme, which is aimed at supporting economically disadvantaged students who demonstrate great potential. He would not have been able to attend high school otherwise, given his family's financial circumstances.
"My teachers saw potential in me," William explains. "They saw that I am able to do great things academically as well as for society."
Upon joining the Academy in April 2009, William initially struggled with the International Baccalaureate (IB) curriculum. "The curriculum was very different," he notes. "They had way more subjects than what I was used to! So to focus on every subject that is offered in the Academy was quite challenging for me."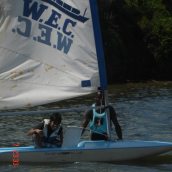 William was able to overcome this by developing a detailed plan to manage his time – a mark of a strong student. He also stays well rounded by balancing his extracurricular activities with his academic life. "There are so many extracurricular activities that go on, like athletics, debate, sailing," he explains. "I take part in almost all those activities and serve as a dorm captain since Year 11…sailing has become my favourite sporting event." Through his time management and extracurricular involvement, William exemplifies discipline and dedication to his education.
During his initial months at the Academy, William faced some challenges with his peers. "I met people from different backgrounds…and obviously there were differences that presented a challenge," he recounts. "When I interacted with others, I found out that…we had different views on particular subjects…such differences would cause conflicts." 
Over time, William developed a new perspective on these differences. "As I went on, I was able to understand…that we are from different backgrounds and therefore we have different views." He was able to transform this challenge into an opportunity for personal growth and development. "I learnt that with diversity, I am able to learn more things," he explains. William is confident that this growth in his outlook will be beneficial to him in the future. "University…will be a huge challenge, but I think I'm ready from this experience I've gained."
The Academy has allowed William to grow in many other aspects, as well. "I have learnt a lot of leadership skills that enable me to analyse situations from different perspectives. This helps me in making wiser decisions when it comes to solving problems."
William has also developed the determination to achieve his best at the Academy. "Teachers started telling us that in everything you do, you must put maximum effort…I have tried to go by those words." He explains that he tried his best this past academic year and was able to achieve 40 points out of 45 points, which is Second Honours. "I was aiming for First Honours," William reflects, "but I was off by two marks…but this is still my aim."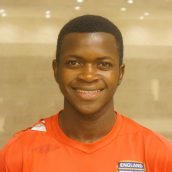 Now in his final year at the Academy, William is starting to plan his future. He wants to pursue a degree in political science. "This will help me to solve some of the issues that my village is facing," he explains. One of these problems involves the exploitation of young girls. "Many families are poor," he says, "and if they are offered some shillings…the girls just give in easily as they are desperate to meet their daily needs which their parents are unable to provide for them." William also says that the academic future of the youth in his village is very uncertain and is, as William explains, the primary cause of alarmingly high poverty rates in his village. "It's not to their maximum potential," he laments, "and many students lose the motivation to go to school."
"I would like to improve the education levels in my society…by working with non-governmental organisations to promote scholarships in my village so that the youth are motivated to do well in their academics." William feels this will help them to pull themselves out of poverty. He explains that this will be following in the footsteps of his idol, Tom Mboya, a prominent former Kenyan politician who helped 81 Kenyan students to go and study in American universities through the Airlift Africa project.
His dedication and passion will give him the tools with which to achieve these goals – his confidence and determination will make them a reality. "I will be well equipped to come back to Kenya and advise youth on how to respect human rights…I want to break the poverty cycle."
By Jahaan Pittalwala